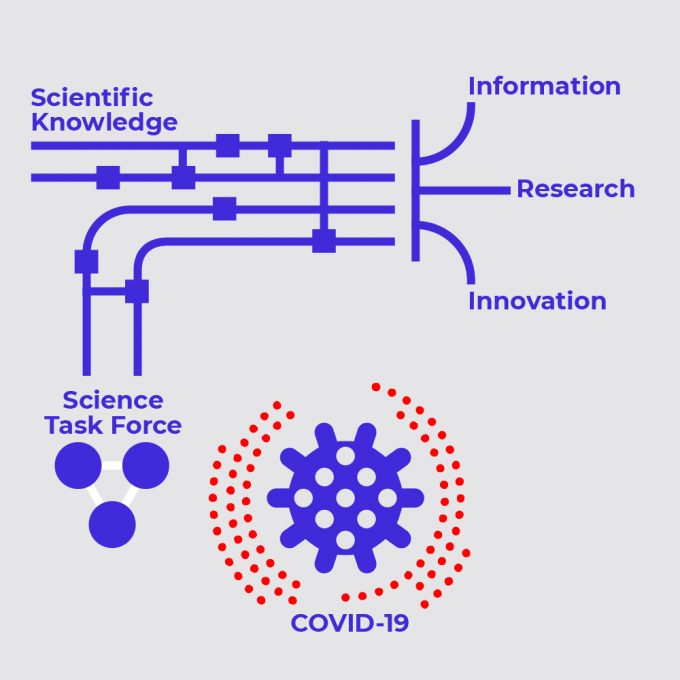 The Swiss scientific community is acknowledged as having great potential in helping to overcome the COVID-19 pandemic. It is therefore committed to provide the federal and cantonal authorities with the most up to date understandings of the scientific data and information that are needed to respond to this crisis.
This is the starting position for the mandate to the Swiss National COVID-19 Science Task Force. Its tasks include:
Providing the Federal Office of Public Health (FOPH) and the Federal Department of Home Affairs (FDHA) with its scientific knowledge to assist the political authorities and decision-makers in reaching decisions. The Task Force is also at the service of other federal authorities and cantonal administrations for any questions of a scientific nature.
Acting as an advisory body to the cantonal authorities on scientific matters.
Identifying fields and opportunities for research where the Swiss scientific community can make an important contribution to understanding and combating COVID-19. (until june 2020)
Identifying opportunities for innovation where Swiss scientific know-how can contribute to COVID-19-related products or services. (until june 2020)
The Swiss National COVID-19 Science Task Force is an independent expert group. The participation of the experts in this task force is completely voluntary. The members of this Task Force are not additionally remunerated for their participation in the Task Force by the Federal Government or third parties.
The Swiss National COVID-19 Science Task Force is active primarily in the following areas:
Providing ongoing scientific support for the development and implementation of an effective surveillance-response strategy. This strategy is crucial for containing SARS-CoV-2 and preventing it from causing any further major damage to people's health or to the economy.
Supporting the development of an integrated system for collecting, sharing and analysing data on the SARS-CoV-2 epidemic. Timely analysis is essential if we are to stay one step ahead of the epidemic.
Supporting effective vaccination and treatment strategies in order to overcome the SARS-CoV-2/COVID-19 crisis.
Gaining a perspective on the economic and social context of this crisis and on the question of how to minimise its damage to the economy and society.